JEWELLERY AND HAND SANITIZER: FRIEND OR FOE?
Jewelry should be sparkling and shining. When it's not, your jewelry might probably become "tarnished", which means loss of metal surface's luster by the formation of thin layer corrosion. Imagine how will you feel when you saw your jewellery become dull the next day after you wear it, it's every women's nightmare.
Meanwhile, I'm pretty sure everyone's busy washing your hand with hand soap or hand sanitizer to keep the germ at bay. Well, you should absolutely do that more often especially during this coronavirus outbreak to keep yourself, your loved one and others around you safe. Since wearing jewelry is part of your daily routine, you might begin to wonder whether the hand sanitizer will "eat away" your jewelry's plating.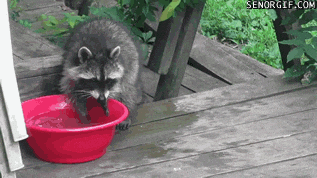 Well, the answer is - depending on what type of sanitizer you use.
Different type of hand sanitizer
Hand sanitizer is a liquid or gel designed to reduce the infectious agent within 25-30 sec without the need for water as stated in 2020 Review. So, you don't have to spend most of your time at the sink washing your hand which is now the preferable way to keep your hand clean. There are generally 2 types of hand sanitizer available in the market: alcohol-based and non-alcohol based.
Alcohol-based sanitizer
Alcohol hand sanitizers must contain at least 60% of alcohol as recommended by Centers for Disease Control and Prevention (CDC) in order to disinfect effectively. If you are using this one, you have nothing to worry about! As the level of alcohol is benign to jewelry and will not cause much damage to the rhodium finishing.
Non–alcohol-based sanitizer
Photo Credited to B4Brand (https://b4brands.com/product/18-oz-pump-bottle-avant-alcohol-free-foaming-hand-sanitizer)
However for non–alcohol-based hand sanitizer, it contains a chlorine-based compounds and halogen in replace of alcohol as disinfective agent. When these chlorine compound react with water, it will release free chlorine radical which is highly reactive that could "eat away" your jewelry plating, especially the sterling silver. According to The Jewelry Industry Authority (JCK), the halogens will also cause stress corrosion cracking in low karat golds, in particular, nickel white golds. So it's recommended that you should take it off when you are using this kind of hand sanitizer.
If I'm using soap?
Of course, as compare to hand sanitizer, soap will be much more effective in killing the germs. But you should definitely remove your jewelry before you want to wash your hand with the soap because it contains abrasive that could wear off your jewelry's plating, unless you are using a mild soap.
What about gemstone and pearl?
We have talk about the tarnish of the plating of jewelry, now you may ask, "what about gemstone and pearl?". Hand sanitizer evaporates faster and will not cause any detrimental effects on the gemstone. But for pearl, it will be a different story. "Alcohol in hand sanitizer will change the surface of pearl which causes a loss of luster and change of color in white pearl. So, sanitized skin should not come into contact with your pearls until completely dry and evaporate—wait about five minutes before putting on your pearls" says Peggy Grosz, senior vice president at Assael.
I hope this piece of information clear your doubts! If you are still worry or notice any colour changes in your jewelry from hand sanitizer, wash your jewelry immediately with warm, mild soapy water and dry it when you get home to remove all the chemical residue that stays on your jewelry.